Comparisons of Boiled Water with other Types of Drinking Water
IS IT AS SAFE AS YOU THOUGHT?
It is widely believed that drinking water through TAP, CANNED and BOILED WATER is fit for consumption. Drinking water through these sources may be contaminated by a range of chemical, microbial and physical hazards that could pose risks to health.

Chemical Hazards
Lead
Arsenic
Benzene

Microbial Hazards
Bacteria
Viruses
Parasites

Physical Hazards
Glass chips
Metal fragments
What they don't realize is that 80% of diseases are caused by impure and contaminated water. These options are not your safest choice for drinking water.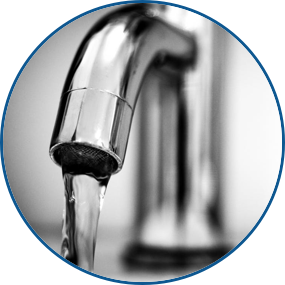 It travels through rusty pipes which might leak and may get exposed to contaminated chemicals or to sewage lines.
Gets further contaminated through unhygienic conditions of underground and overhead tanks.
Either its treated to minimum standards or not treated at all.
Taps are mode of non-food graded material which also contaminates the water.
Thousands of different chemicals contaminate water supplies.
Toxic chemicals can also seep in the water supply.
All the above could not only lead to unpleasant taste in your mouth, but also a foul feeling in your belly. In fact, studies show that almost 80% of all diseases in Pakistan are water-borne.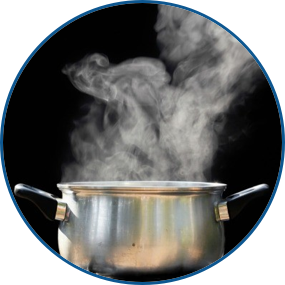 Boiling water for 20 minutes can eliminate the bacteria and living organisms but chemical contaminates like lead and rust remain present.
Chemical contamination and suspended solids are not removed by boiling water.
Boiling water for a while kills the bacteria in raw water, but it alters the chemical composition of water. And just after 24 hour of storage, the bacteria regenerates to such an extent that you are virtually back to where you started from.
The plastic which is used in making of can are by any means not specified material to be used for bottled drinking water by any international or local standards. These materials are not hygienic and can not be re-used.
A can does not remain hygienic after use since it cannot be completely sanitized and cans which are made of PET material, which is recommended for only one time use also does not remain hygienic for second time use.
Water in cans does not conform to any established water quality standards.