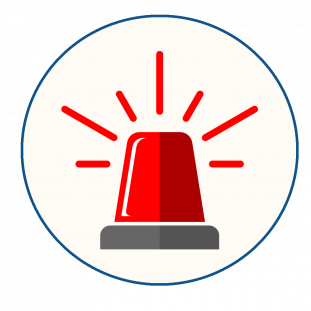 Disasters happen. But having a personal emergency plan and adequate supplies can boost your level of comfort when the unexpected occurs, whether it's an earthquake, hurricane, storm or other crisis. Bottled water is an excellent choice for emergency water storage and, of course, daily refreshment.
When putting together home emergency supplies, emergency preparedness guidelines recommend that all households maintain an emergency supply of water – at least one gallon per person per day for at least three days –for drinking, cooking, and personal hygiene and enough canned or shelf-stable food for up to a week. The International Bottled Water Association advises consumers to store bottled water at room temperature or cooler, out of direct sunlight, and away from solvents and chemicals such as gasoline, paint thinners, household cleaners, and dry cleaning chemicals
Preparedness Tips
Store one-gallon or two-and-a-half-gallon size bottles for easy handling. You may want to store bottles of water in different locations for easy access.
Put supplies in a large containers such as a plastic trash can with a lid and store it in a cool, dark place away from any chemicals or solvents.
Label each food and water item with date of purchase or note the expiration date or "use by" date.
For maximum freshness, rotate food and bottled water every six months.